Shao Takes First in PartyPoker Live Millions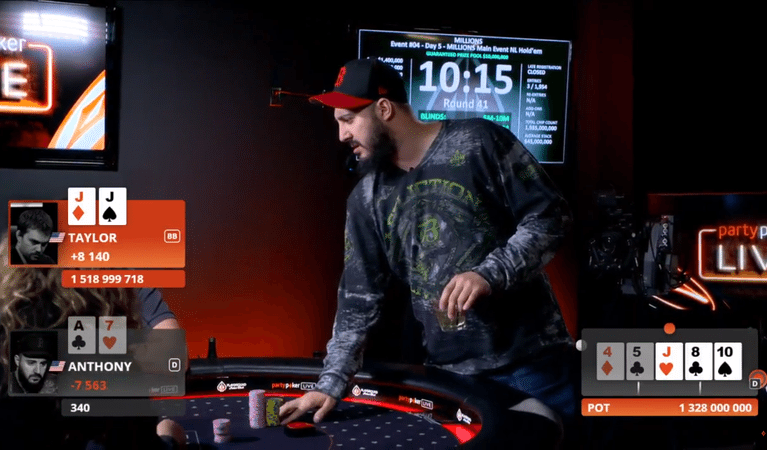 PokerStars and PartyPoker have both had millions tournaments recently. Shchepkin won the high roller event as part of the European Tour, but Shao took the win during the Live Millions Turbo event.
A few days ago, Tony Dunst looked good for the win in the North American Live Millions tournament. However, it seems he was not to be the winner of the main event after all. The honor went to Taylor Black.
PartyPoker's Live Millions is not just one game, but many, with a final main event, plus the $1,100 Turbo that Shao took the win in. The PartyPoker Millions North America tournament was played at Playground Poker Club in Montreal, Canada.
David Shao is perhaps not a name you will recognize easily because, while at the tables before, he has never had a major win. Shao was able to claim his first high stakes win plus a title and will go home with CAD 180k.
Shao won against Ruben Perceval, Griffin Benger, and Shaun Deeb. Ruben Perceval is a regular at the Playground. Shaun Deeb has gained a World Series of Poker bracelet. Griffin Benger is known for his abilities too, which put Shao in with some of the best players in North America.
The final game was a head to head against Shao and Benger. The two duked it out in poker play for about an hour before the winning hand was gained.
The Final Results
David Shao will go home with 140K USD, while Griffin Benger won a bit over $89k. Dylan Thibault took third and left the tournament with $59,000. Ruben Perceval made it to fourth place and a modest winning of $39,900. Ryan Godson, Chi Tsang, Shaun Deeb, and Richard Berenbaum placed fifth through eighth, respectively.
On a recounting of the play by play of the game, Jordan Saccucci was the first to leave the table, with Deeb taking the win during that first hand. Richard Berenbaum started to slip in chips and could not hold it against Benger and Godman's hands. Perceval had jacks, and Deeb could not hold even with his kings.
Chi Tsang was up and down with good and bad hands until he finally pushed his chips too much and ended up getting too low against the other players at the table. Godson took Tsang out during a flop with queens, and it looked pretty good for him until Benger pushed him out.