PokerStars Reduces Cash Game Table Cap From 24 to 4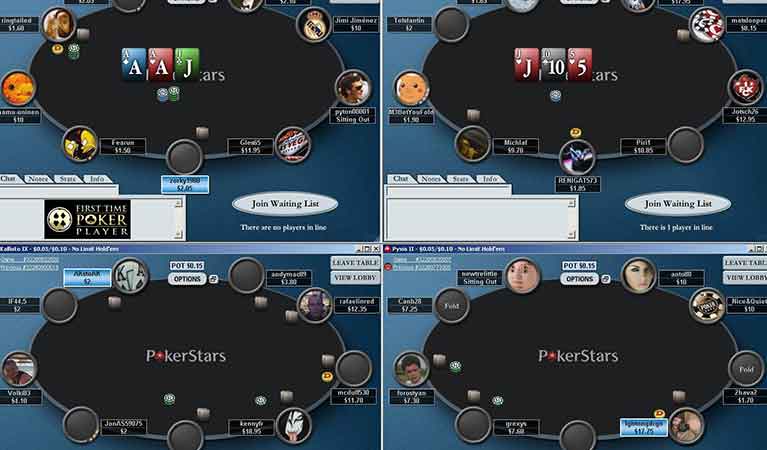 As part of its efforts to improve recreational player's experience at their gaming tables, PokerStars has recently announced a rather drastic change to its cash game offerings by reducing the maximum number of ring table games the players can play simultaneously from 24 to 4. This new policy took effect on Tuesday, August 20 and applies across all stakes. It has been applied to regular cash games including full-ring, heads-up and 6-max – the other game formats (Sit & Gos, Spin & Gos, Zoom, and MTTs) will, however, retain the table cap policy that existed before.
Severin Rasset, the director of poker innovations and operations for The Stars Group, admitted that the change was expected to have a huge impact on customers especially professional poker players who rely on multi-tabling. However, he said that he and the company as a whole are confident that the decision is the right one and hopefully the players will adapt and continue being part of the PokerStars community.
The move was first tested in Italy last summer – PokerStars chose to do a trial where they limited the ring-game multi-tabling to only six tables. This trial served as a benchmark for the wider rollout of the new policy which came about 10 months later. As it turns out, everything turned out quite well with the company reporting that the limit had a "positive impact" on the gaming experience of a majority of its Italian customers.
"When we trialed this change in Italy last year, we chose a six-table cap as a hypothetical optimum number. After careful review of the results over time, we now believe that a four-table cap is, in fact, the optimum number to achieve our goals," Rasset explained.
What Is the Point of This?
PokerStars believes that the new policy will effectively reduce the amount of time that players take to act at their respective gaming tables thus improving the gaming experience for all the players. This follows previous complaints that the company received with regards to slow games as a result of some players taking too long to act.
In addition to reducing the table cap, PokerStars has also increased the number of casual one-table players at each table. They expect this to result in higher win rates on any individual table for the most skilled players. It should also increase the possibility of single-table players meeting other players who are like them.
Unsurprisingly, the move has been met with quite a bit of backlash on online poker forums with a number of players speculating that it is designed to benefit the company and not the players. Even so, we will have to wait and see if the strategy works within the markets that it has been recently introduced in.