2017 Did Not Go So Well for Daniel Negreanu Despite Wins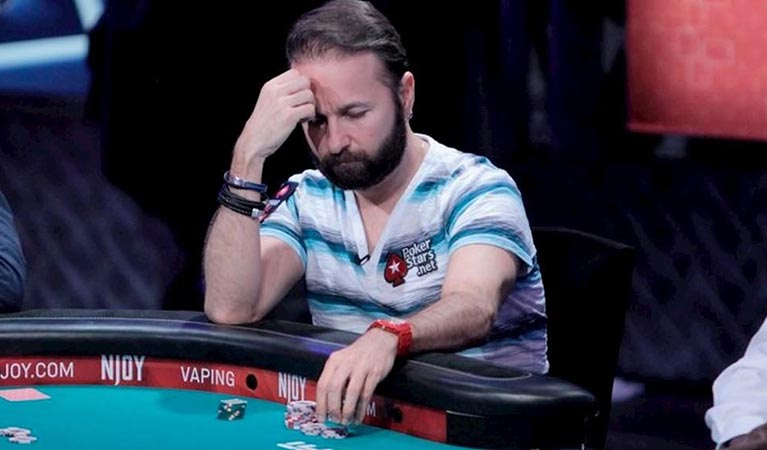 Over the New Year, poker tournament star Daniel Negreanu published two blog posts detailing his 2017 year results as well as his 2018 poker goals. It was very surprising to find out from the blog posts that despite cashing in almost $2.8 million in winnings, 2017 turned out to be a losing year for the poker pro – he recorded a loss of $86,140. Arguably, everyone thought that 2017 had been a great year for Negreanu since it was actually the fourth best in terms of his career's tournament cashes. Evidently, numbers can be deceiving.
"I think my 2017 was a good illustration of the illusion that players cashing for $2 million in a single year is a great accomplishment," Negreanu wrote on one of the blog posts.

"I felt like I had a decent year in terms of results," he added, "but when you break down the numbers into an actual profit vs loss, I essentially broke even."
In 2017, Negreanu's tournament buy-ins summed up to $2,874,164 which was slightly above his cashes. It is further reported that his 2017 average buy-in was $40,481 and that he intends to sell around half of his action in $1 million Big One for One Drop slate for this summer. Negreanu revealed that he was planning to sell because he thought that the amount of money he would be risking for that particular tournament was too crazy to risk, even for him.
In the five years that he has played poker professionally, he has participated in 291 events with an average buy-in totaling to $35,496 – he cashed in 68 of these events. $10,329,453 was spent on buy-ins before cashing for $19,062,527 and the profit totaled to $8,733,074.
Goals for 2018
Last year, Negreanu managed to meet five of the eight goals he had set for himself at the beginning of the year – these included cashing for $2,5 million on the year and going over 100 cashes at the World Series of Poker. Among the goals that he did not manage to fulfil was winning three WSOP bracelets, bagging his third WSOP player of the Year title and getting to the Main Event final table.
He has lowered his expectation a bit this year but he went a notch higher by setting 10 goals for 2018 one of which is to win only one bracelet. Next, he intends to cross the $40 million mark in live earnings and get at least 115 WSOP career cashes this year. Also, he hopes to get $2 million in profit, finish in the GPI's top 30, win either the US poker open or the Poker Masters events and to get to the final table of either Big One for One Drop or the Super High Roller Bowl. To conclude his list of goals, he mentioned that he will; be spending a total of 120 hours studying poker, win an elusive Super High Roller title and, finally, climb up to the top spot on the poker all-time money list.