Americas Cardroom CEO to Discuss Bot Problem with YouTuber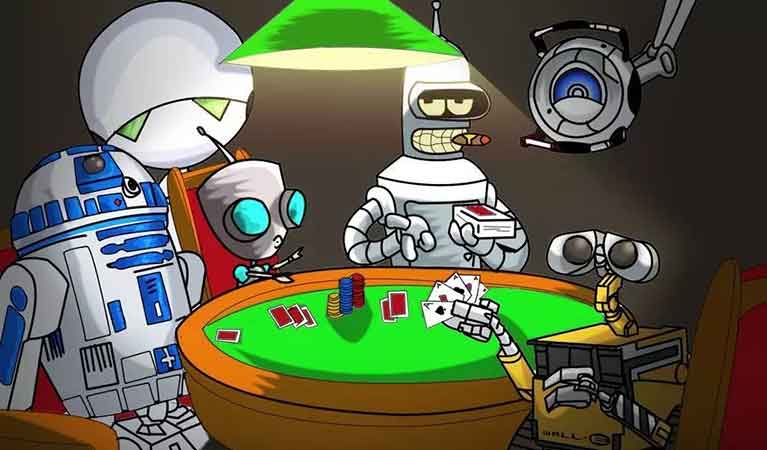 Thanks to a recent Twitch stream that revealed a rather obvious poker bot, the Winning Poker Network (WPN) and its premier site, Americas Cardroom (ACR) have recently instituted a brand-new reimbursement policy that will cater to all the poker players that have been cheated by the poker bots. While this is indeed a noble gesture by the two companies, it is one of the very rare instances where they have both agreed to publicly address the disturbing poker bot trend that has been plaguing the online poker industry for quite some time now.
The Twitch stream that revealed the poker bot was that of Eric Collier who was playing in a $16.50 multi-table tournament on Americas Cardroom – this featured a $10,000 guaranteed prize pool. In the course of the game, the Twitch streamer made it to heads-up against a player named FoxRox who despite being behind in chips was still in very good shape.
It later turned out that FoxRox was, in fact, a poker bot but this was rather hard to discern during the earlier stages of the game. The bot, however, raised suspicion when it gave Collier a walk in the big blind every single time – whenever it was in the small blind, it folded. This was very suspicious behavior because, normally when in heads-up play, players raise most of their small blinds. In fact, there were only a handful of times that FoxRox re-raised huge and from that, it was pretty easy to know that it was a bot with a rather massive hand. Moreover, the bot's response times (time to act) was predictable which is usually not the case with human poker players.
Americas Cardroom CEO Finally Ready to Discuss the Problem
Joe Ingram, a popular pot-limit Omaha enthusiast, and YouTuber has been one of the parties that have been on Americas Cardroom's case for over a year because the poker operator allegedly failed to address the issue of bots flooding its online poker platform. Ingram believes that in addition to failing to eliminate the poker bots, Americas Cardroom has also allowed colluding players to keep participating in its games thus resulting in unfair games.
Phil Nagy, the chief executive officer of Americas Cardroom, has always disagreed with these claims, that is until the Eric Collier Twitch stream exposed how deeply engraved the bot culture is. It will be very interesting to see how this all plays out on April 29 when the podcast will be streamed. Ingram himself is really prepared for it – he has even gone as far as building a spreadsheet of some players he believes are bots.