A Comprehensive List of Poker in Video Games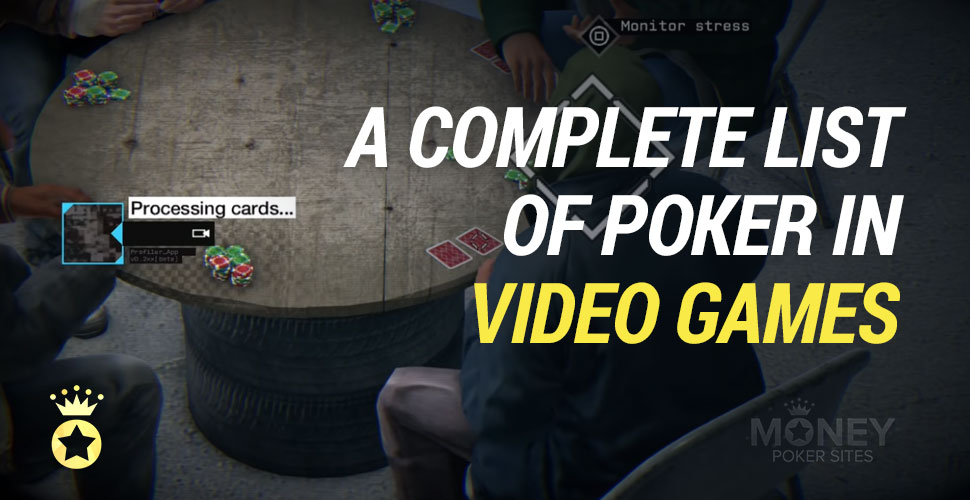 If you have – for one reason or another – thought that poker is only confined to casinos and Las Vegas once a year, you are not entirely right.
But we won't talk about the physical world but rather the make-believe worlds of video games.
There are dozens of great titles out there, across multiple entertainment platforms, that feature versions of Texas Hold'em, and other popular iterations of poker.
If you are ready to get your game on and want to play video games where poker is a delightful part of the experience, you will find our comprehensive list of poker in video games handy.
Red Dead Redemption 2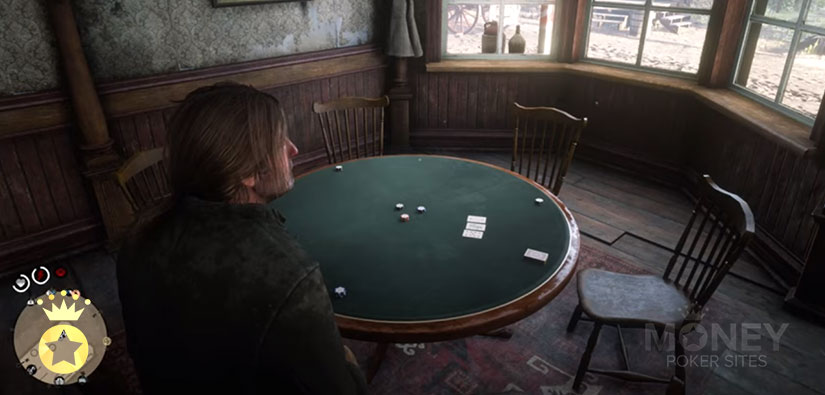 The Wild West of Red Dead Redemption by Rock Star is wilder than you could possibly suspect.
And amid the whole business of being a cowboy, a renegade, a sheriff or anything really that tickles your fancy, you can always sit down for a testy game of Texas Hold'em.
In fact, you most certainly will need to, as this is one of the missions in the game.
The best part is that RockStar will allocate $200 in daily gambling allowance to all players, which is a great way to play in a safe and yet highly entertaining environment.
But it's not just the fact you can play. You can also cheat if you wanted to which could get you in hot water with the other cowboys in town – but that's just how life is.
Apart from tackling a game of Texas Hold'em as part of a game's quest, you can also visit specific locations in the game and play poker against other players.
Cheating is allowed – unless you get caught.
Far Cry 3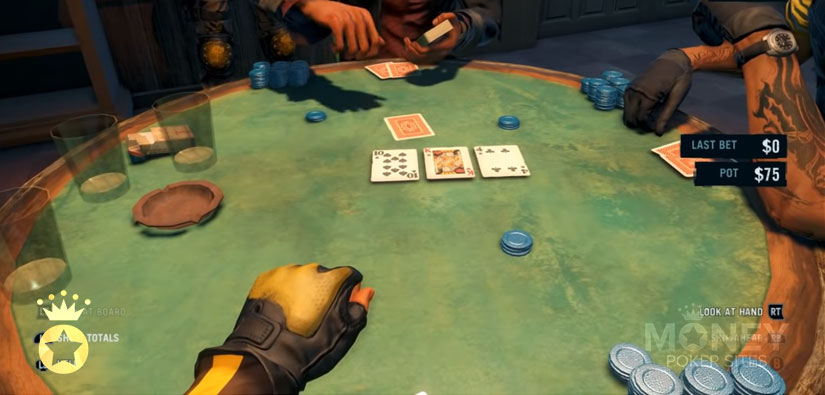 Shooting and poker just seem to go well together. Therefore, Ubisoft's Far Cry 3 shouldn't surprise anyone when you find out that there is actually a mini-poker game to enjoy.
The underhand game takes places in a dingy old room, poorly lit and against devilishly clever opponents, so much that you might need a guide to win this No-Limit Hold'em game.
But hold on, because poker is not just filler content. There are in fact eight games scattered across the game and for each, you will need to muster a lot of strategic thought to beat the AI.
Some have suggested that the AI knows what your next move is going to be like, but we couldn't confirm. In fact, the best strategy that works is to wear your opponents down.
Wait until you have a pair and then jump into the action – you will get a call from at least one of the scoundrels and very possibly take them to the cleaners.
The game is played at $2/$4 buy-in, which is not too steep and you usually have sufficient funds to see yourself through.
Meanwhile, there is a neat Poker Bully achievement to go hand-in-hand with amassing $1,500 in poker winnings.
In the meantime, you can rest assured that Far Cry 3 is one of the best delights you will experience online today!
Watch Dogs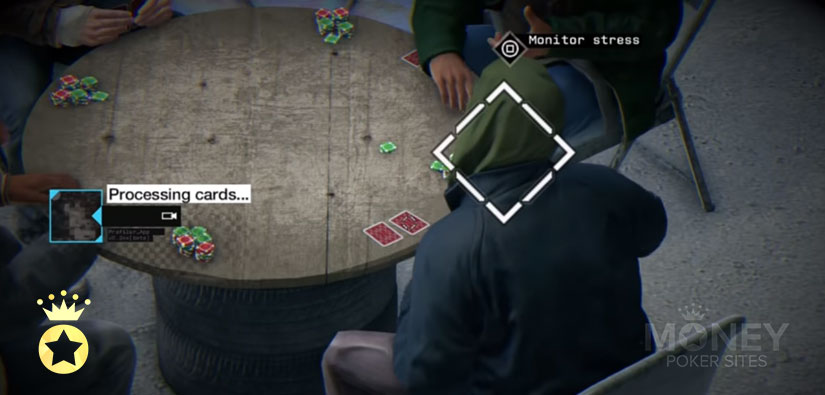 In Watch Dog, Ubisoft lets you take control of Aiden Pearce, a clandestine hacker whose niece was murdered.
Not entirely without blame, Pearce sets out on a vengeful quest to find the hacker who tripped an alarm and got Pearce and his partner's identities released.
As it turns out, part of the experience is to clear a poker table to continue.
While the game itself can prove a little too much to some players, Pearce can actually hack into the cameras behind his opponents and have a quick sneak in on what cards they are holding.
Nothing will stand in the way of justice it seems. Watch out, though, because a sequel is now in the works.
Poker Night at the Inventory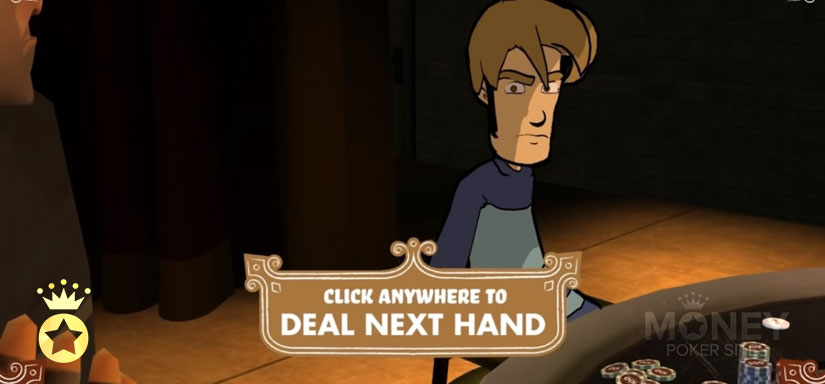 This is not just a game that has elements of poker. Not quite – Poker Night at the Inventory and its sequel are all about video gaming and playing poker in an enjoyable fashion.
You assume the role of a popular video game character, whether that is Max or Heavy, Strong Bad or Tycho.
There are various cool tweaks that will give additional incentives to try it. For instance, you can get Team Fortress 2 upgrades while you are trying to outplay people out of their money.
And whether you are a big fan of poker is beyond the point because the dialogues and interactions between characters are quite whimsical.
Players have paid accolades to the game not only for its cool theme, but equally because of the cool selection of awesome poker games.
Sexy Poker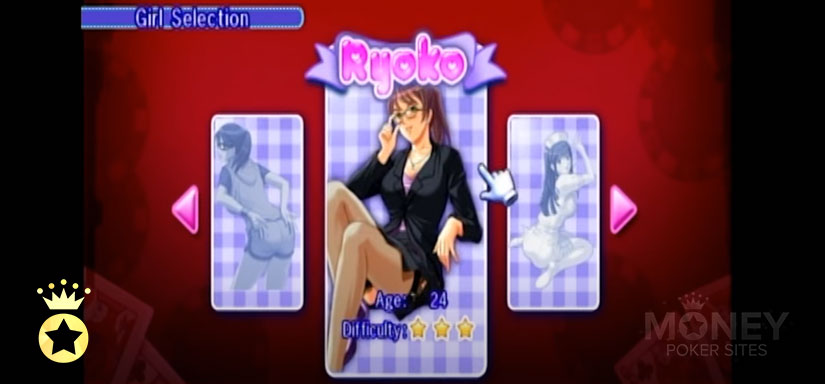 This is a game that is definitely not too shy about its graphics. Published by Gameloft, the game, as the name suggests, is about strip poker.
The plot is as straightforward as you can imagine – you play against the animated characters of your opponents, trying to get them out in the nuddy.
Rich in manga-style cartoons, the game presupposes familiarity with poker although you can choose from a number of different card games, including Texas Hold'em, 5-Card Draw, Video Poker or even Blackjack.
The Witcher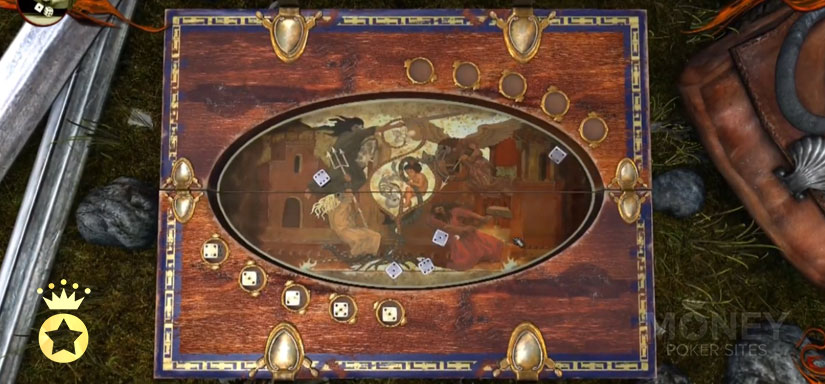 The Witcher who follows the adventures of Geralt of Rivia – in comics and video games alike – has a captivating backstory, amazing graphics and a world that sucks you right in.
While the chopping bits off monsters and supernatural evil-doers is most of what happens, Geralt has a soft spot for Gwent and dice poker – two games that are the unique creation of his world.
Temeria seems to be quite busy with both and you can find yourself pursuing not only the next quest, but bunking off your epic adventure to actually have a few sessions of dice poker among other things.
Now, dice poker definitely comes with its own unique set of rules which sets it apart from Texas Hold'em, but this is no reason for you not to try.
Tales of the Abyss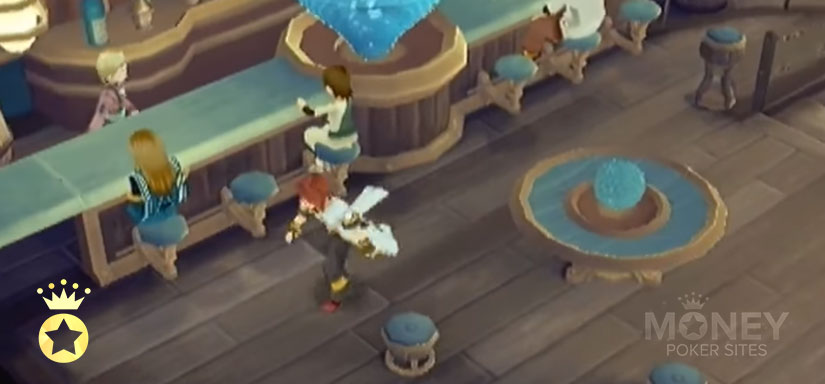 Beautifully animated is a video game developed for Nintendo 3DS and PlayStation 2 by Namco Tales Studio. Even though the title is a little dated, released way back in 2005, the game itself contains a few surprise mini-poker games.
The poker game isn't the most complicated, but people have actually spent hours grinding the mini-games in Tales of the Abyss, which stands as a testimony to the quality of development of even those accidental products.